" More than a passion nature photography is for me a commitment. In fact, I travel the world through scientific studies or as a volunteer for conservation organizations. I am therefore in regular contact with these ecosystems and endangered species, as well with people who fight every day to protect them. This way fo life allows me to be a witness of the beauty of nature and its fragility, but also to share the wonderful and effective work of some men and women who protect it. I am fortunate today to be able to write articles in magazines to show the pure beauty of the species that surrounds us but also to tell these stories of nature conservation that are dear to me. The exhibitions and conferences are also an opportunity for me to meet the public and to share more personally my commitment through my work as a photographer. I recently integrated the International League of Conservation Photographer as fellow associate."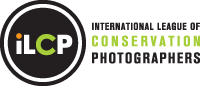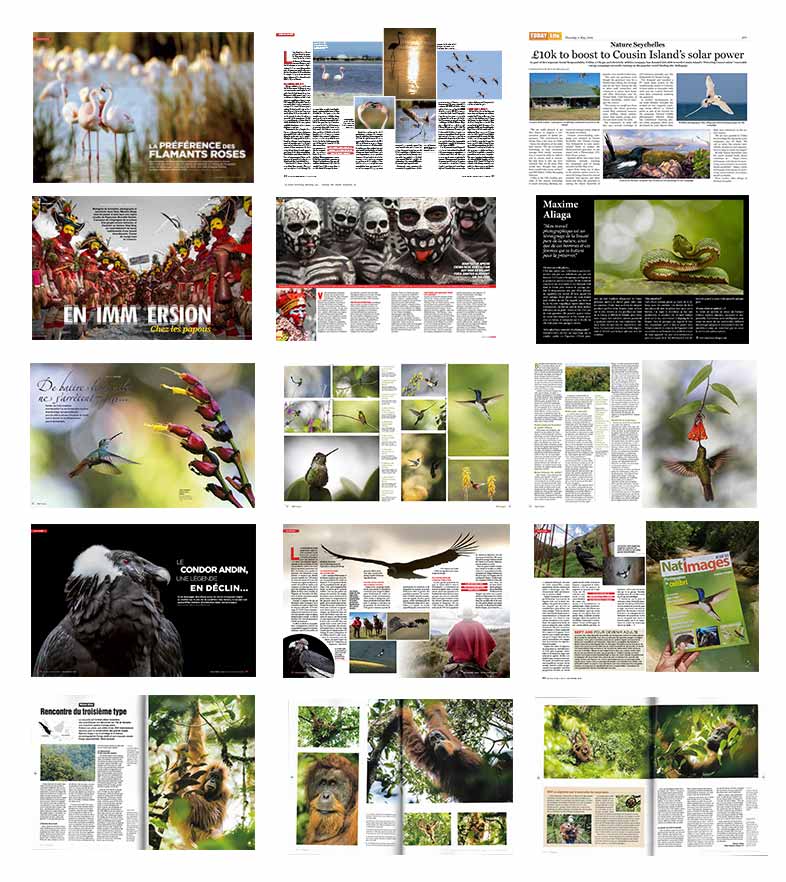 Nature Seychelles is a leading environmental organisation in the Western Indian Ocean. It is the largest and oldest environment NGO in the Seychelles archipelago, where it is involved in environmental conservation and management. Nature Seychelles manages the world-famous Cousin Island Special Reserve, one of the oldest marine protected areas in Seychelles.
Nature Seychelles
SEYCHELLES
FCAT (Fundación para la Conservación de los Andes Tropicales) consists of local residents and scientists committed to lasting conservation of biodiversity in the Tropical Andes in South America. Our core strategy is to empower local residents to obtain, interpret, and make use of reliable information to effectively conserve their rainforests.
Fundation for the Conservation of the Tropical Andes
ECUADOR
Fundación Jocotoco is an Ecuadorian non-governmental organization (NGO), created in 1998 with the objective of protecting areas of critical importance for the conservation of endemic and threatened bird species in Ecuador that are not under the protection of the National System of Protected Areas (SNAP). Jocotoco achieves this goal by acquiring and managing land as biological reserves.
Fundation Jocotoco
ECUADOR
The Sumatran Orangutan Conservation Programme (SOCP) is a collaborative initiative between the Indonesia-based NGO the Yayasan Ekosistem Lestari (YEL; Sustainable Ecosystem Foundation), Swiss-based NGO the PanEco Foundation, and the Indonesian Government's Directorate General of Natural Resource and Ecosystem Conservation. The SOCP works on all aspects of conservation of the Critically Endangered Sumatran orangutan (Pongo abelii) and Tapanuli orangutan (Pongo tapanuliensis).
Sumatran Orangutan Conservation Program
INDONESIA
Our objective : raise awareness to the small nature conservation organisations that make a difference, throughout the wold. These operations have a proven impact on the species or biotopes they work on. As a member actif, I collabore to the awarness program and exhibitions.
Photographer for the Preservation of Nature
FRANCE
A collectif of french wildlife photgrapher leading by Sabine Bernert, M & C Denis-Huot. Géniale Nature is focusing on the edition of books for kids and educative exhibition. As a member I share my pictures and my knowledge to raise awarness trought Géniale Nature project.
Géniale Nature
FRANCE
8 Images . Latitudes Animales, Mars 2016, Drancy
"Sing Sing, The danses of Papuan culture" . Terre d'Aventure, Mai-Juin 2016, Paris
Sélection de 10 images . Raven Art Society, Juin 2016, London
"The birds of the new world" . Festival of Bird and Nature, Avril 2017, Baie de somme
"The birds of the new world" . International Nature Art Festival, Juin 2017,  Ainay-le-viel
"The birds of the new world" . International Wildlife photography and Nature Festival, November 2018, Montier en Der

"Remembering Great Apes". Contributor Photographer, Galleria Pall Mall, London