Seychelles,
The survivors of the granite islands
The Seychelles are a true wild paradise. One of the only granite islands in the world, it is home to a unique flora and fauna that it is necessary to preserve. It is also a model for eco-tourism, fifty percent of the territory is protected in order to preserve the wildlife species that live there.
Maxime Aliaga
Located in the middle of the Indian Ocean, the Seychelles archipelago separated from Africa millions of years ago. This geographical isolation has allowed the local flora and fauna to evolve separately creating new species that are not found anywhere else on earth. Giant turtle of Aldabra, Seychelles warblers and Seychelles mag-pies are some species that live only in Seychelles.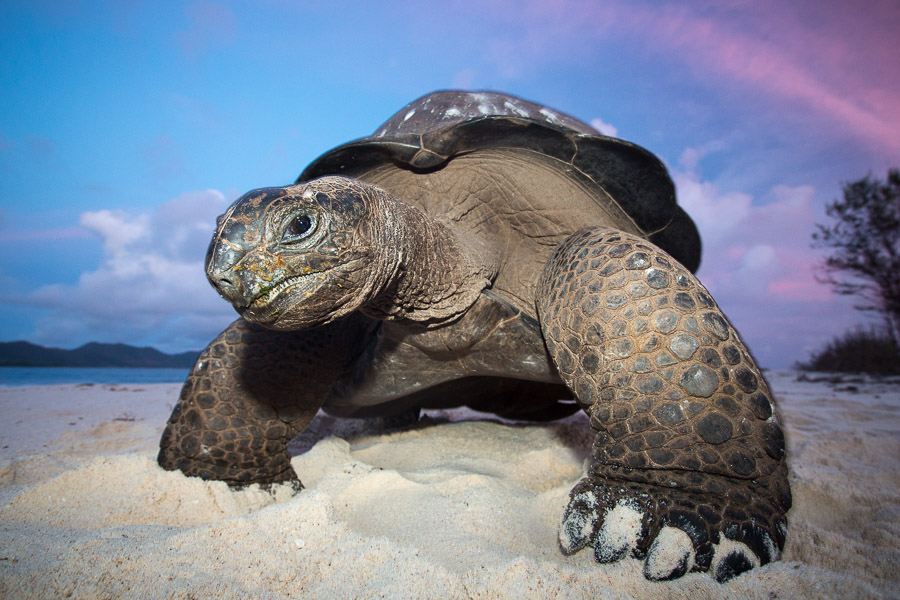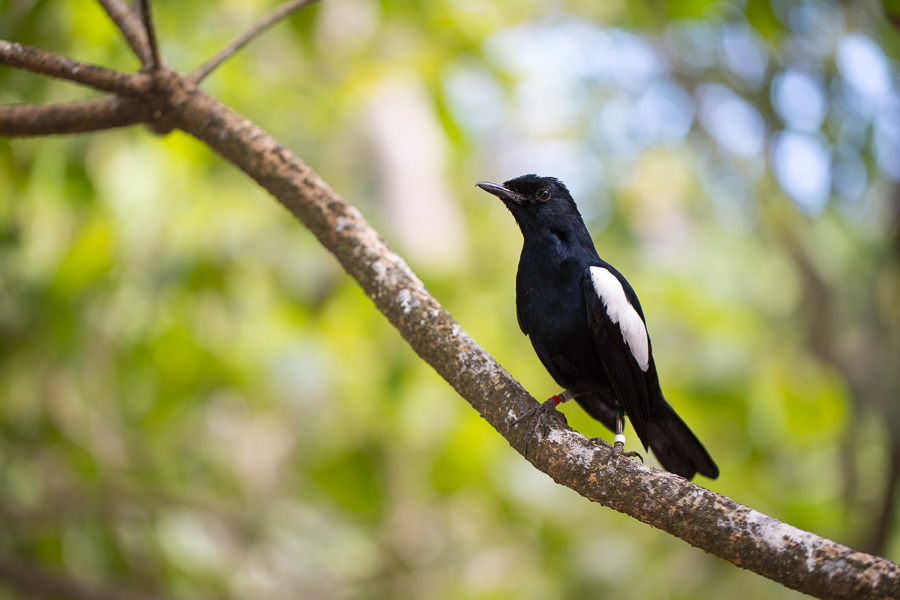 Nature Seychelles, a conservation « success story »
Nature Seychelles has been a Seychelles NGO working for the wildlife conservation for over 40 years. Involved in a multitude of projects, the organisation acts in the field of science, education and management of natural reserves. She manages Cousin Island, a prestine nature sanctuary wich is by the way as a true "success story" in wildlife conservation.
One of the best story is the Seychelles warbler salvation from extinction. In the 1960s, there were only 26 Seychelles warbler left in the world, confined to a small mangrove on Cousin island. At the edge of extinction this species has been saved thanks to the rehabilitation of its original ecosystem. Today due to this long term effort, it remains more than 3000 Seychelles warbler in the whole archipelago. This story is a touch of hope, a model to follow in the preservation of endangered species.
Protecting the ocean and monitoring sea turtles are also part of Nature Seychelles' primary missions. The island of Cousin, managed by the NGO, is one of the largest nesting sites in the Indian Ocean. The island's wild and deserted beaches attract hundreds of hawksbill turtles (Eretmochelys imbricata) each year who come here to lay their precious eggs.
Supervised by the island's scientific director, who is in charge of studying and protecting the species, volunteers from all over the world give their support to collect data on sea turtles. Daily vigilance is put in place on the island in order to identify the places of laying. All turtles are identified with a metal banding system, a staple with a unique number. All of these data allow us to monitor the status of the turtles populations and their evolution.
The Seychelles archipelago is also a paradise for seabirds, thanks in particular to its waters rich in fish. Thousands of seabirds such as the White Gygis (Gygis alba), the Yellow-billed Phaetons (Phaethon lepturus), or the Brown Noddi (Anous stolidus) nest massively on the surrounding islands. They are, however, very sensitive to the presence of predators on land, so many islands have initiated programs to eradicate rats or cats who are doing extensive damage to seabird nests.